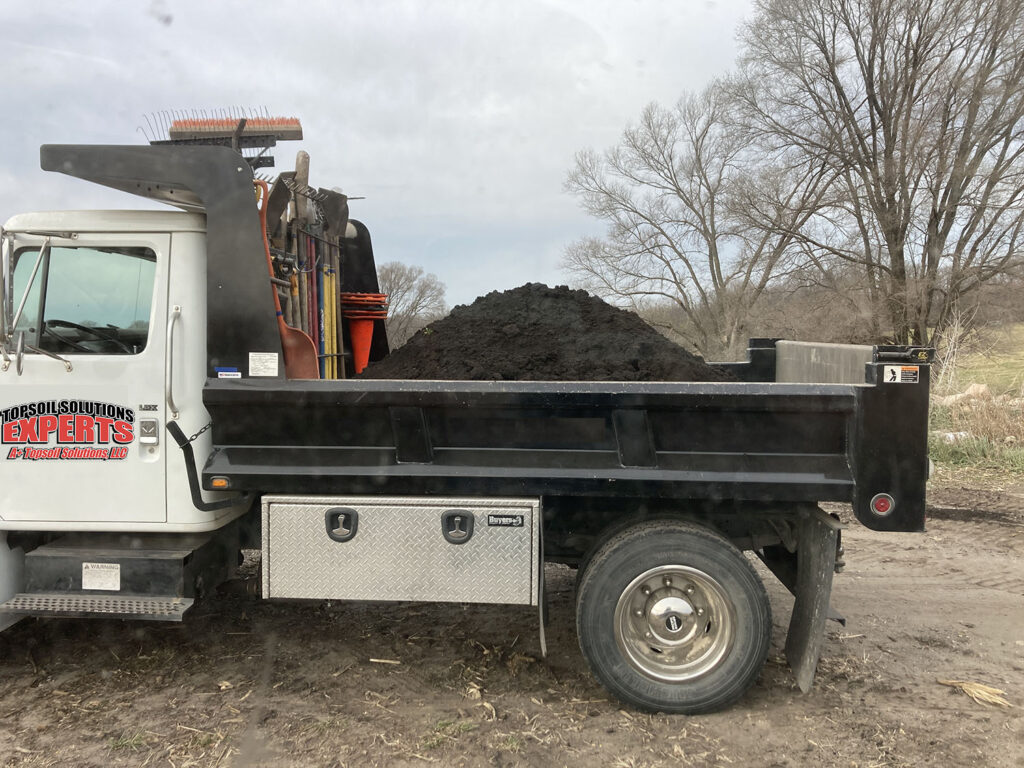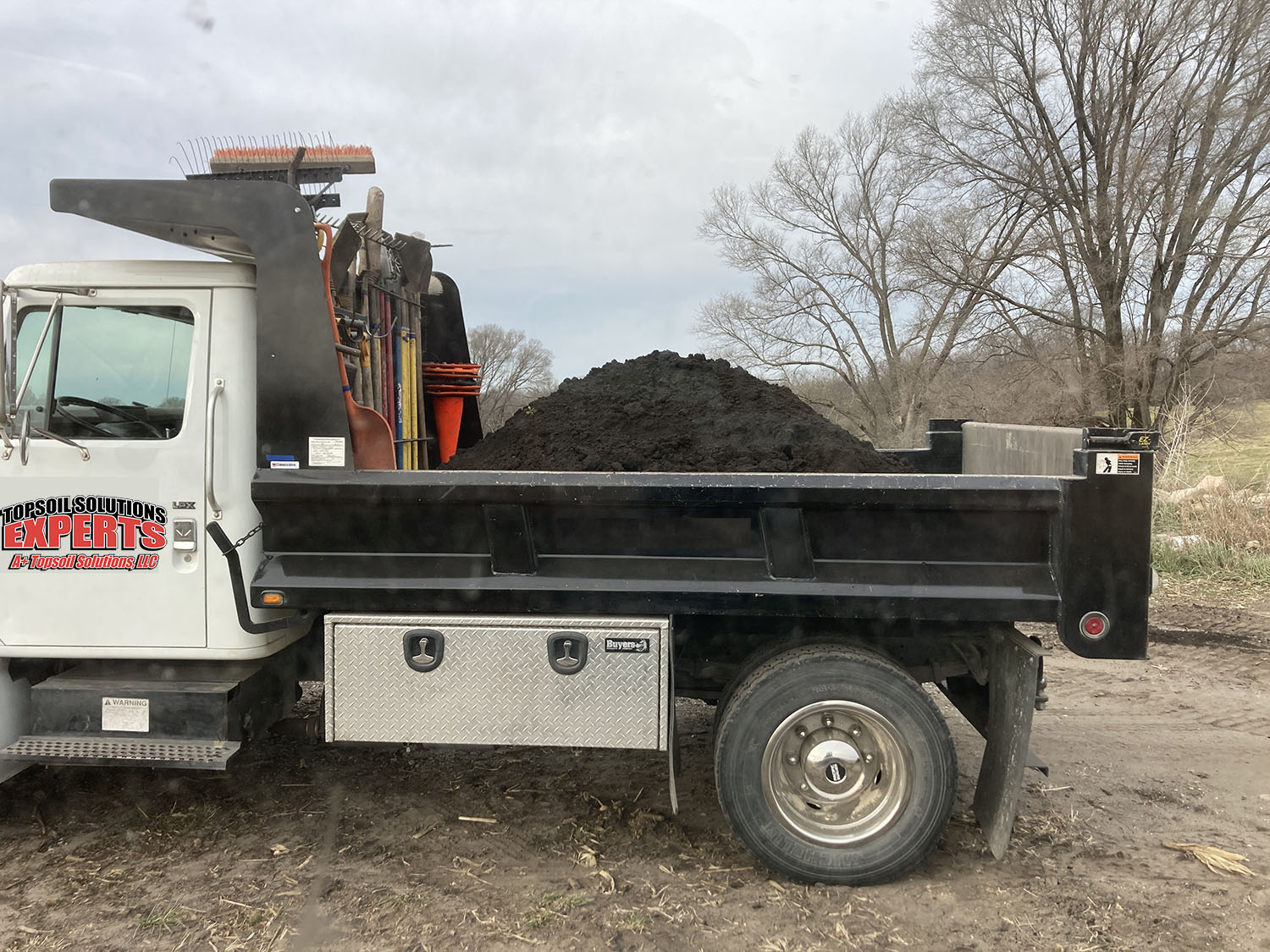 A Plus Topsoil Solutions provides the best soil on the planet to DIY'ers and Landscape professionals using small, single-axle trucks compatible with most residential driveways.
The minimum order is one ton plus delivery, and the best value is 5-ton loads.
Delivery available anywhere in central Iowa (Ames/Des Moines and surrounding communities).
We offer same-day or next-day delivery, weather permitting, in all but during the most hectic times.

DRY Topsoil–We keep a limited amount of pre-harvested topsoil under the roof for "the day after a big rain" delivery.  No "waiting for the pile to dry out," this keeps your job on schedule!