Providing Central Iowa Landscapers & Homeowners With the Best Topsoil!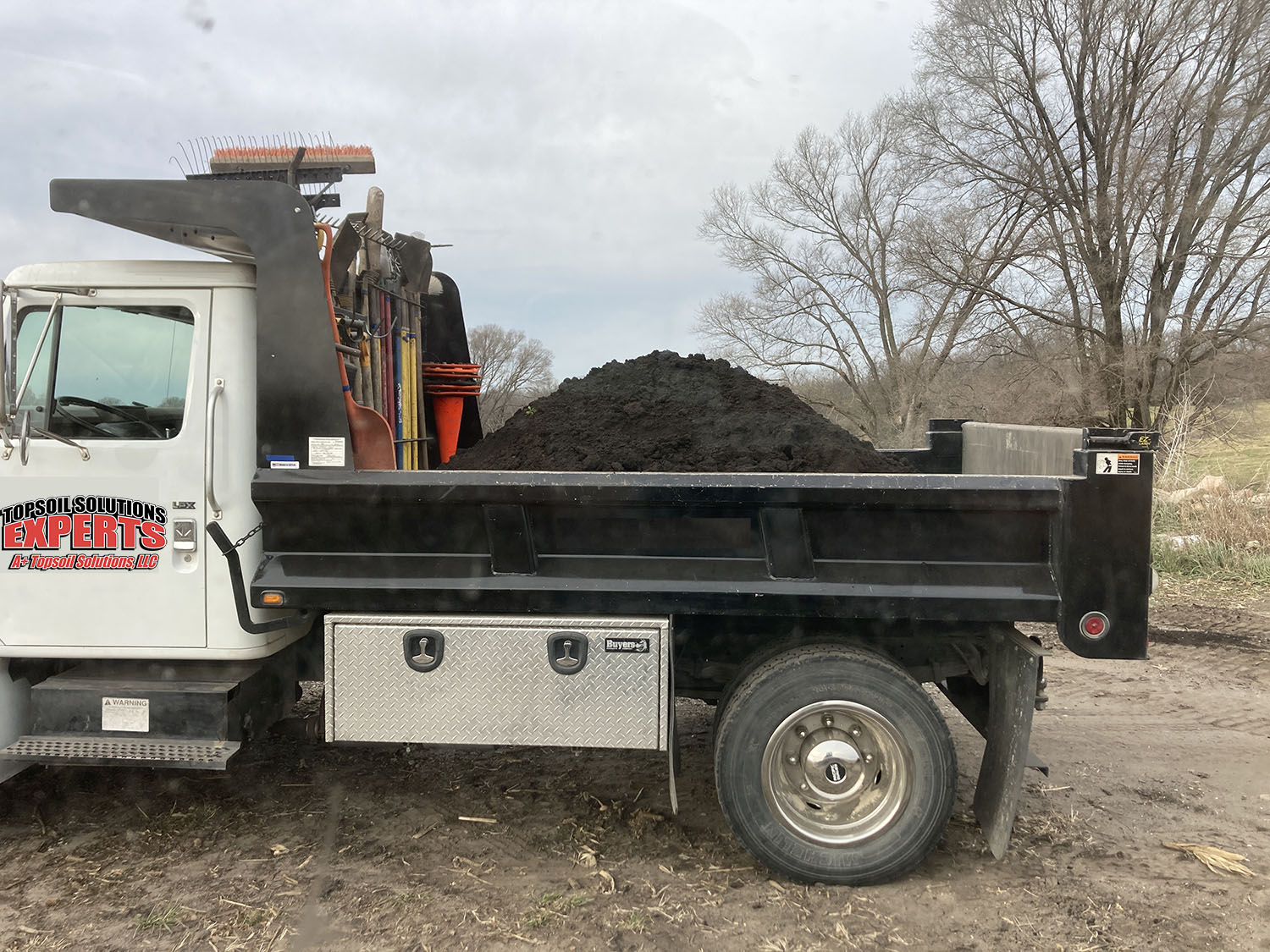 IOWA'S BLACK GOLD
Unparalleled quality at an affordable price
Perfect for the Pros or the Joes. Our soil is ideal for landscaping companies and homeowners who do it yourself.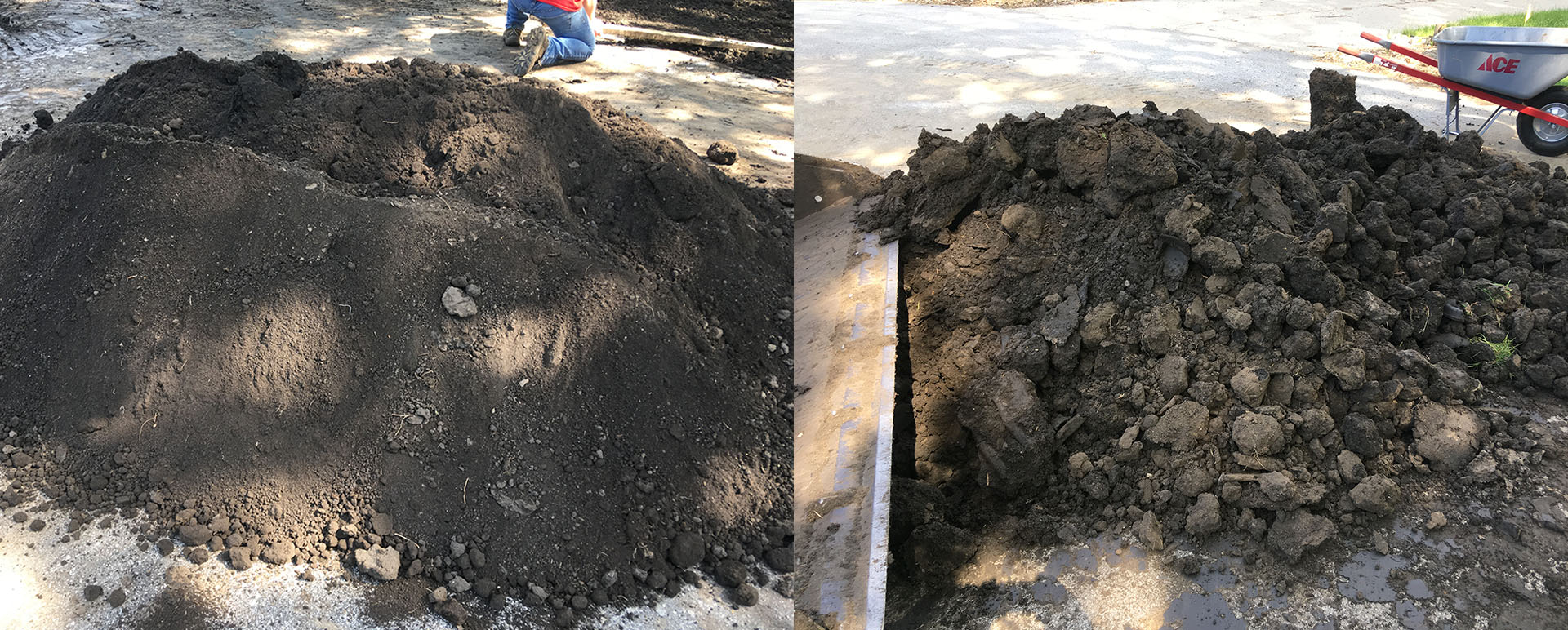 Ours vs The Other Guys
All topsoil is not equal!
These are actual pictures of topsoil delivered to a job site in Ames.
The picture on the left is A Plus Topsoil's delivery and the pic on the right is what a supplier of "black dirt" delivered.
Which would you rather work with?
Our topsoil is fine, loamy, fertile and consistent—load after load, season after season.
Beauty begins here. Call us today!
Landscapers, We are Your Preffered Supplier
Provide your customers with the best soil around!
This is a picture of our topsoil as placed, raising the grade against a foundation in Waukee, Iowa.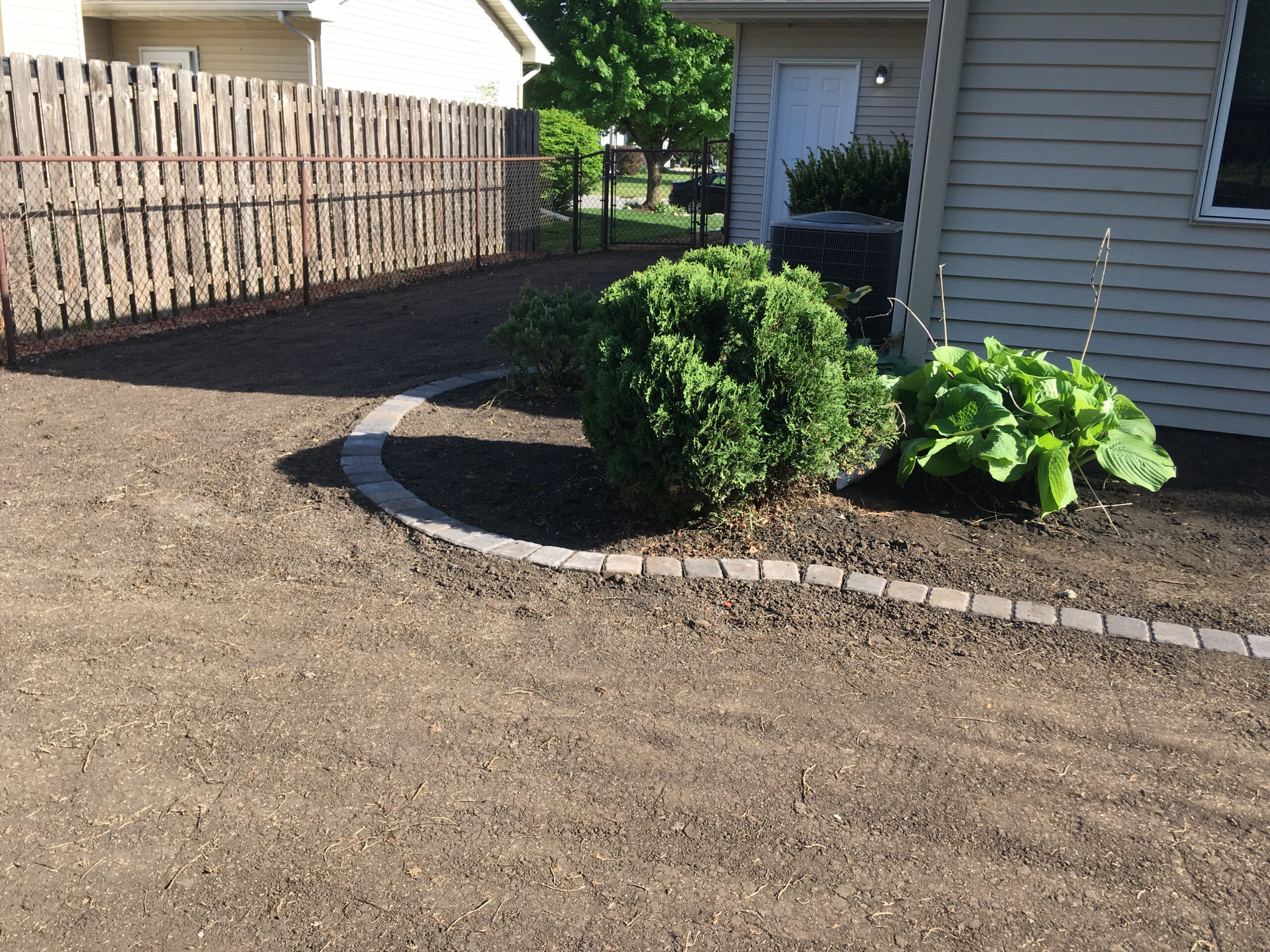 Landscaping & Gardening
This picture is of a job in south Ames where the old lawn was struggling due to clay subsoils.
There was no raking and sorting needed after our Iowa Black Gold topsoil was placed; all that was necessary was seeding and rolling.
Today this lawn is absolutely gorgeous!
A+ Topsoil Solutions - Our New Company Same A+ VALUES
Dave is semi-retiring to sell topsoil but will still offer a limited amount of the types of services he's known for in the Central Iowa corridor.

SEE OUR SERVICES

QUALITY PRODUCT
We harvest it from a single source, from land that we own. We are not resellers! We remove it from its original virgin state, load it on our trucks, and deliver it directly to you.
100% Pure.
100% Natural.
Beauty Begins Here

AFFORDABLE PRICES
We know the value of a dollar and we believe in providing a fair price for our product.
No middlemen and low overhead means our prices will fit your budget.

CUSTOMER-ORIENTED SERVICE
We have always believed in providing outstanding service, communication and quality product. If you're not happy, we're not happy.

We take great pride in serving communities in Central Iowa. We take care of you as our friends and neighbors, because that is what you are. Click the fence above to see our delivery area.
CARING FOR YOUR NEWLY SEEDED LAWN AND OTHER IMPORTANT TIPS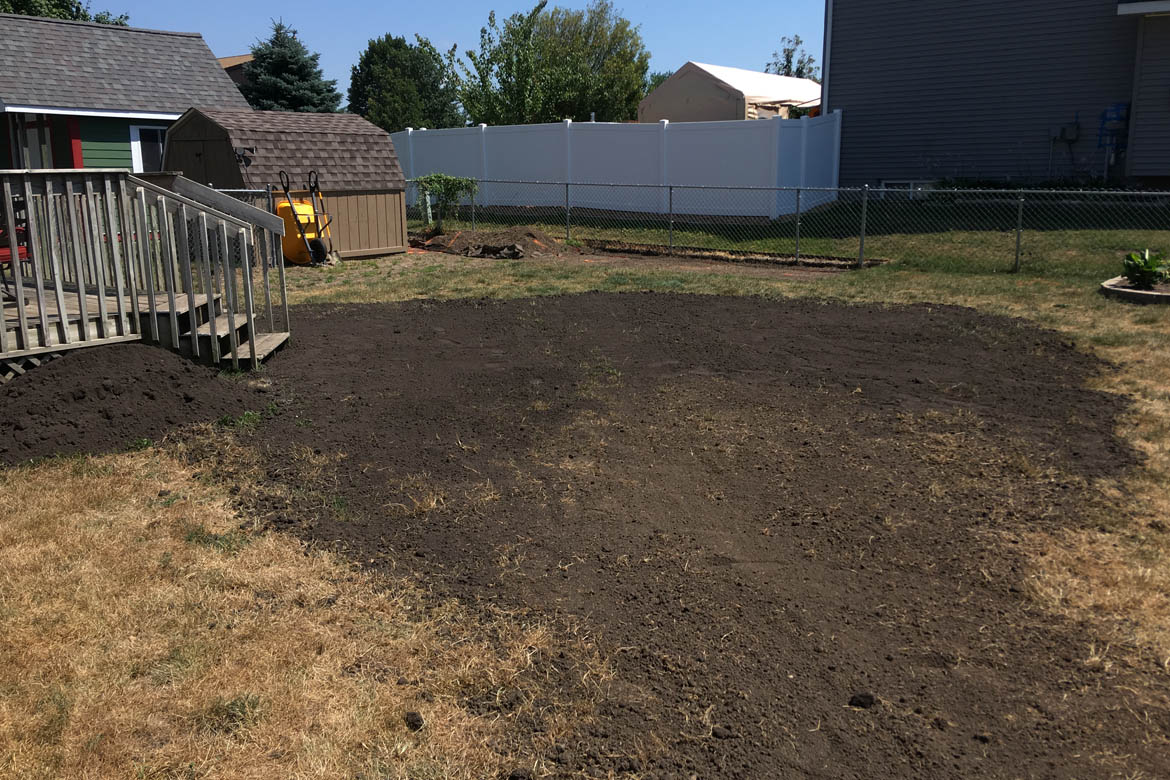 Turfgrass seeds require soil temperatures of at least 55 degrees and moisture to germinate. Once the germination process has started, it is irreversible and the soil must be kept moist. Always remember that DRY OUT = DIE OUT. Germination…